The content library and digital marketing toolkit for busy accountants
All your digital marketing channels in one platform
Would you prefer to be one of many clients, who don't get much attention – or one of few clients, who get more attention?
Our mindset is simple, we want to work with less clients but in a bigger way.
We invest in you as much as you invest in us.
What this means, is that we will spend the time to build a tailored marketing strategy and effective implementation for your business. No cookie cutter solution.
We can then grow and adapt this strategy with your business, building a successful long term partnership.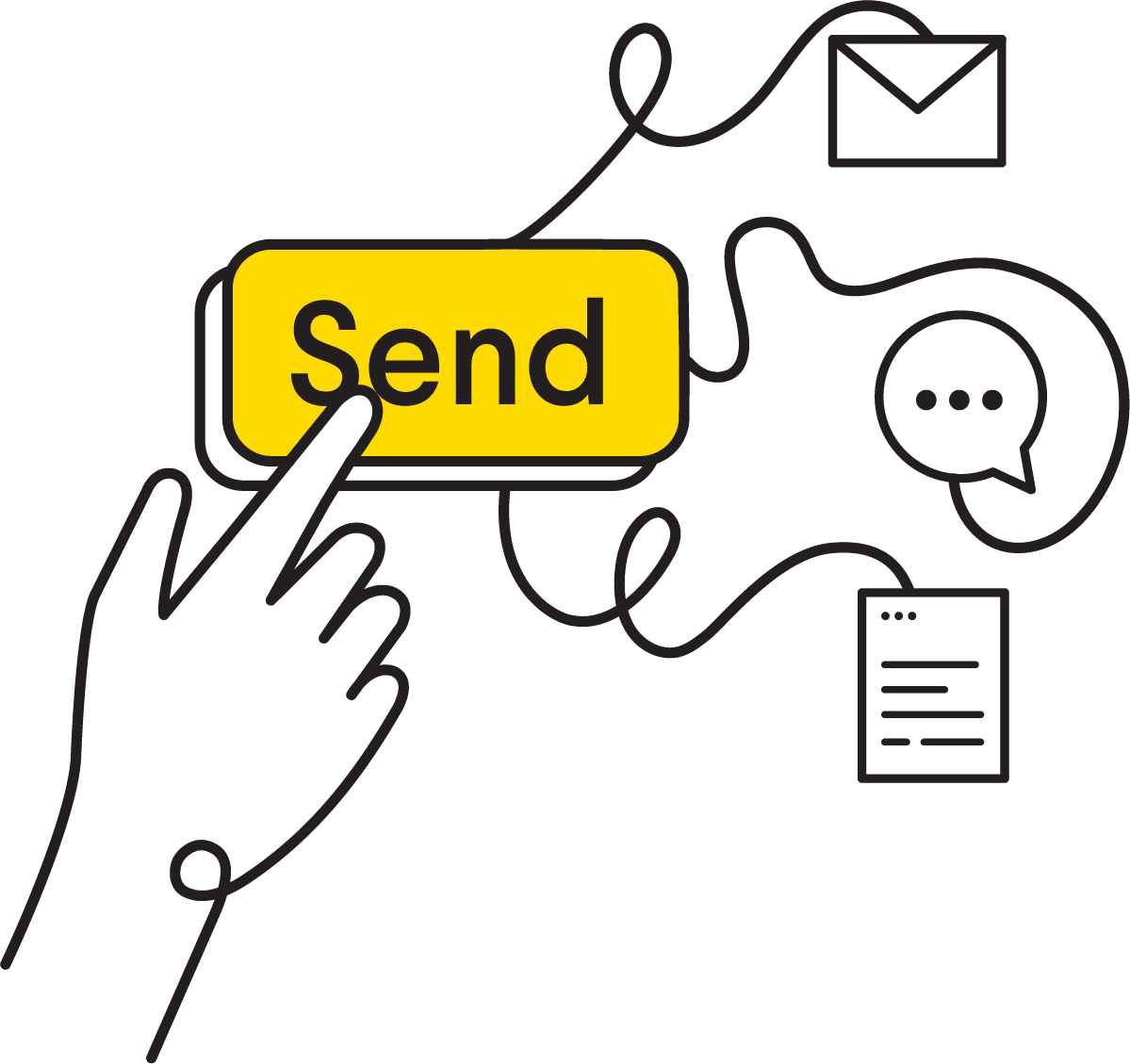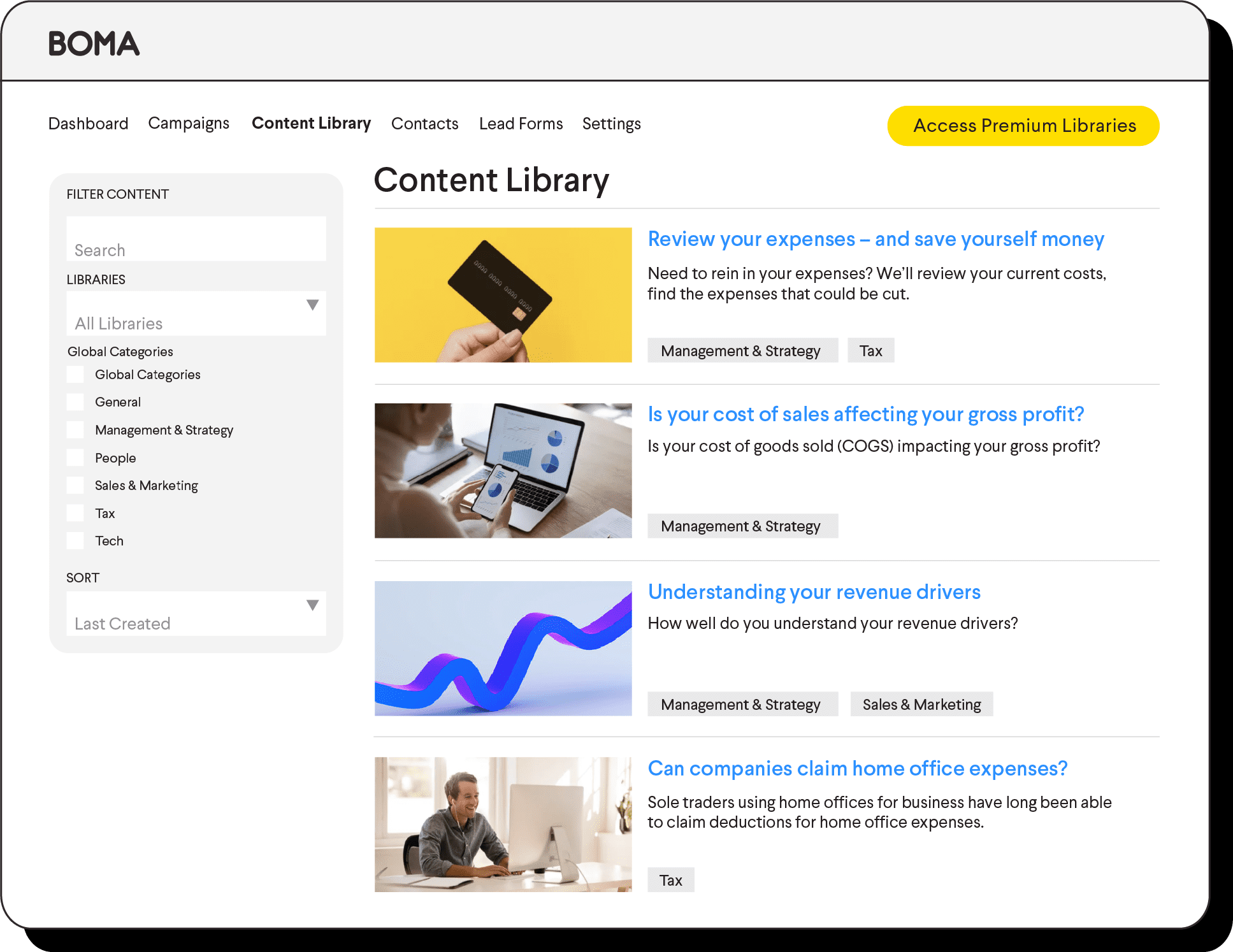 Expert compliance and advisory content updated weekly
BOMA's library is a great source of news and information including general business and financial advice, compliance, tax, management, HR and training. This allows you to bring real value to your clients by highlighting issues that may affect their business and sharing insights to help them grow. BOMA allows you to nurture clients with timely advice, giving you a headstart in business mentoring and thought leadership.
We provide you with everything you need

Clients who have worked with BOMA
Having a resource like this and the time required to prepare and set up the content in housewould costs thousands which a firm our size just couldn't do! It frees me up to focus on small adjustments and working on our clients creating real value on both fronts
TGF BOMA. I am a newby to Boma and I got to say FINALLY there is an easy way to market accounting services. YAY. Thank you BOMA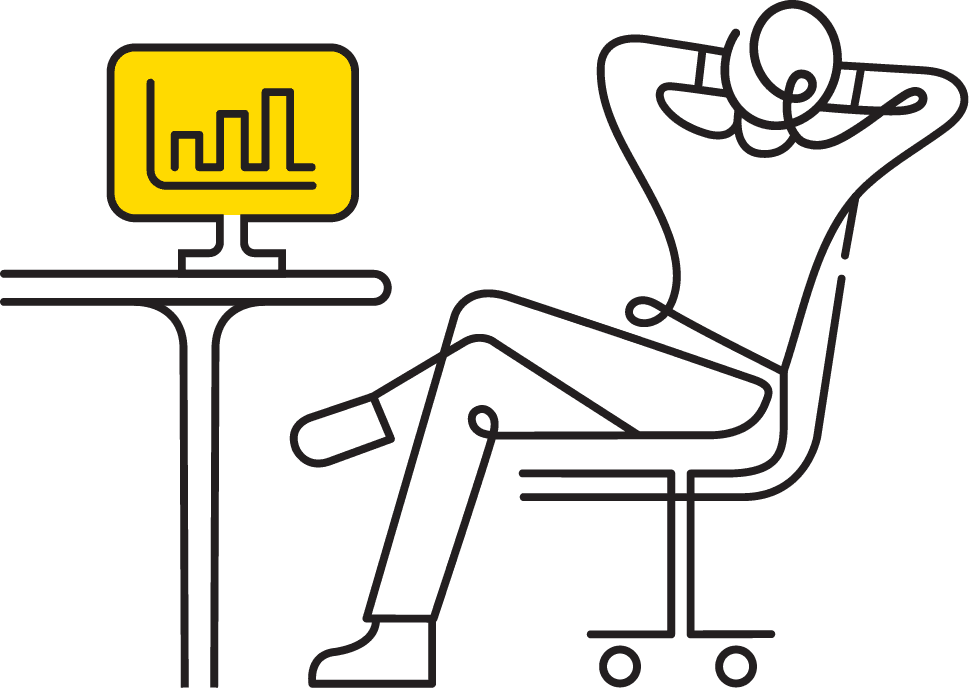 BMR Working with Accounting Firms
Office
44 Rogers Parade West, Everton Park, Brisbane
Contact
+61 407 600 838
info@bettermarketingresults.com.au