Answering the Important Questions About Affordable SEO in Brisbane & Australia
How to know if you are getting value for your 'affordable SEO package' and your small business.
In today's increasingly competitive digital marketplace, a business without an online presence is missing out on the majority of customers. Affordable SEO in Brisbane is essential for your success on Google, and greatly impacts your revenue potential. Learn all about it from Better Marketing Results in this article!
What is there to know first?
Affordable SEO services in Brisbane and the rest Australia can be reasonably priced and one of the best investments you can make for your business.
SEO services are not just done by one person, but by experienced professionals who know what they're doing and will analyse your website to find its weaknesses.
Affordable SEO Brisbane / Australia services have never been more important because Google has become stricter with their algorithms and penalizes websites that do not follow their guidelines.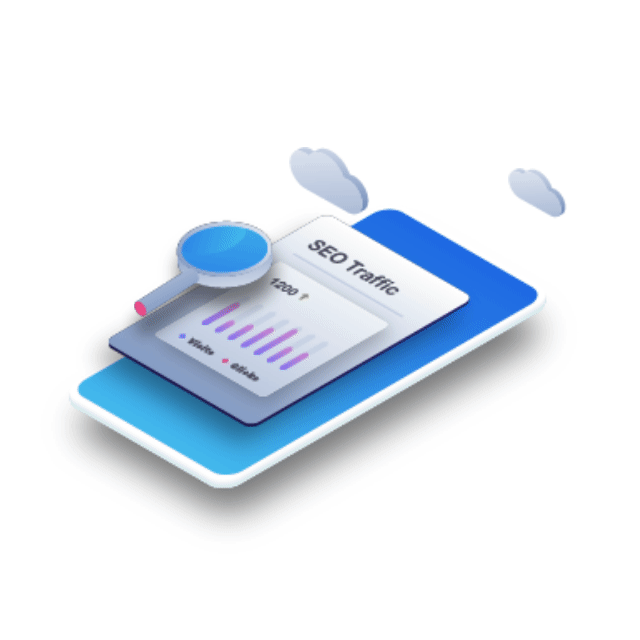 How Much Does SEO Cost in Australia?
Let's look at SEO in Brisbane (see our Brisbane SEO information page here) as an example market. SEO generally costs between $500 – $5,000. Someone paying $500 might expect to get near the bottom of the first page. Whereas someone paying $5,000 would be looking to get to the top of the first page for many competitive keywords.
A Business Paying $500/mo for SEO could expect:
The kind of business that would pay $500 would be a very small e-commerce business, or local service business, where repeat traffic is not usually high. Affordable SEO Brisbane services for this type of business will improve their rankings on Google, but not enough to put them far ahead of the competition.
A Small Business paying $5,000/mo for SEO could expect:
A business paying $5,000 would be a local physical or online service with a lot of repeat traffic and potential customers who are looking in Google for those keywords. Affordable SEO Brisbane services at this price range would show these businesses getting to the top of page one and possibly being on the first page for competitive searches such as "Accounting Software Brisbane" as this is a highly competitive keyword. These businesses (like Xero) might even pay up to $10k or $20k for the top position on Google with SEO help!
So what should you pay for SEO?
If you are a business that employs between 2-50 people, you should expect to pay $1,049 for a good priced SEO service that will deliver you results. This is what Better Marketing Results offers as far as Brisbane SEO packages. If you pay any lower, you risk getting sub-par service. If you pay more, you will get a faster return on investment.
All of the Affordable SEO Brisbane services in our packages are done by us directly and not through an agency, so we can guarantee that your website is well optimised. Being located in Brisbane gives us access to all the newest trends and information about Google's algorithms so we can give our clients what they need to succeed online. Affordable SEO Brisbane is just one way to ensure success for your business! Visit our Brisbane SEO page for more information and to get a quote contact Tom on 0407 600 838 or tom@bettermarketingresults.com
How we used affordable SEO to get results in less than 5 months for a Brisbane client
What are affordable SEO Brisbane or Australia services?
This is open to interpretation, but we think affordable seo services are ones that are within reach of small business to pay for, that will generate a return on investment which covers your investment within the first year. This doesn't mean you will actually profit necessarily, but the SEO package will have paid for itself. From then on your affordable seo packages or package should be making you money. This is why SEO marketing is a good investment for any business and we hope that you choose Affordable SEO Brisbane services from Better Marketing Results!
Why is it so confusing?
Affordable SEO can be very confusing. Affordable SEO has various meanings, but generally, Affordable SEO means someone who does adequate work at an affordable price. In terms of this question: Affordable Seo may mean a low price, but it could also mean high value for money. Affordable SEO in Brisbane is a tricky one because that's not the only thing you need to pay attention too. Affordable seo does not necessarily equate to better results.
Some of the Affordable SEO companies out there are a lot cheaper than our rates here at Better Marketing Results, however they can be very unreliable and unpredictable. Affordable SEO in Brisbane is not easy to achieve. Affordable Australian SEO services from Better Marketing Results are better value for money than our competitors, but we do it by being more reliable! We offer a fairly competitive price and have consistently good results due to our experience, so make sure you don't get talked into paying very cheap prices with a new Affordable SEO Brisbane service unless you're happy to test out an agency for potentially many months (if they even deliver at all!).
Affordable SEO Brisbane services do no just give you higher rankings. They can drive more qualified traffic that converts into sales – which means more profit!
Should I Try Cheap SEO Packages?
This would be a package between $300-800 / mo which may fit within your marketing budget, but will in all probability be an affordable SEO service in Brisbane that won't return on your investment for a few years. Affordable SEO services may come with cheap prices from companies who want to seem like better value for money than our Affordable Australian SEO Packages, however they can also come at the cost of reduced quality, so beware! In this case, you might end up paying the same amount, just over more time, which ends up being more expensive (in the long run) and less effective.
Look for Brisbane SEO Packages With Local Experts
There should be a Brisbane SEO package to fit inside your budget. Brisbane SEO services from Better Marketing Results come with the reassurance of our decades of experience in business, including online marketing so you can trust that we will deliver results! We also offer re-marketing Brisbane services so you can get extra traffic to your website while keeping your current visitors engaged by showing them relevant information on their browser or mobile screen. Brisbane users click an average 80 times per month on their devices – don't miss out on these potential conversions!
Do I Need an Affordable SEO Service Provider In My Local Area?
Short answer, yes! Because it means you get to meet Brisbane SEO services providers face to face. Right now you're searching online, but after the work is done, it's expected you will continue to develop a relationship with your SEO service provider. You want someone that makes you feel comfortable and happy to speak to, someone who listens and helps deliver exactly what you need. If they just happen to be located in your area then that's even better! Chat to us today about how we work with local clients for their SEO. Call on (07) 3074 9533.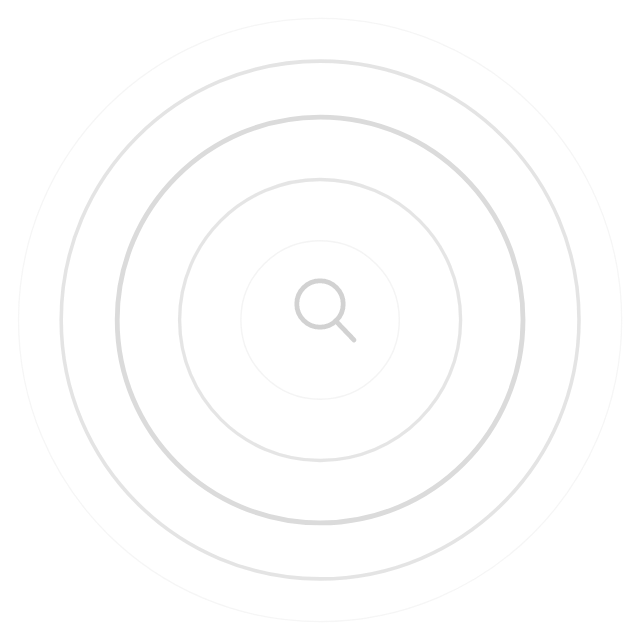 You can also Google 'Local SEO Agency' if you are not finding what you're looking for within Brisbane. This may broaden your search and help find local experts online who are prepared to compete with our prices since we have a reputation offline – some of these local SEO agencies might not be properly established on the internet so we suggest googling something like 'Affordable Local Seo Services.'
What Should A Small Business Pay For Low Cost SEO in Brisbane?
Between $1,000 and $2,000. If you want to show up in search results, you need to pay for Affordable SEO. No matter where your business is located, there are options available for you. This amount is a realistic budget for most small businesses to work with, and if you're in Brisbane it's even better because we can meet face to face!
Is The Price I See Online For Cheap SEO Real?
Probably. There are many agencies online advertising Affordable Australian SEO services for $2,000-$2,500 per month (and lower), but there are also a lot of well established agencies who have been in business offline for many years who will be able to do the same job for less than half that price. We definitely rank high on Google search results without spending massive amounts on expensive SEO packages.
Cheap SEO Packages May Sound Good But Be Careful, Check Reviews First!
When searching online for cheap Australian SEO prices make sure you check out the reviews before you commit to anything. This is the best way to tell if they are using false advertising or not. When you use Google search, click on 'reviews' and see what others had to say about their service, it will help!
If You Can't See Your Query On The First Page Of Google, What's The Use?
A lot of people don't understand that websites are ranked based on their relevance to specific queries (e.g. Brisbane SEO), so there's no point having an Affordable SEO website that ranks highly for a wide range of terms – this isn't useful! Having a relevant website which only ranks highly for local business terms is much more effective – For example: Brisbane Local Seo Services. People who are searching for a service in an area, are much more likely to buy. This means they will convert into leads or transactions for your business.
Can I Get Affordable SEO With The Same Results As A High Priced Agency?
Yes. You can get results from an affordable SEO agency, which is the main reason they are able to offer cheaper packages (e.g our Brisbane SEO). The process behind it isn't any different – you still need the same on-page and off-page optimisation processes in place with all the same benefits as a high priced service. Search engine optimisation just isn't about money! For example: if you have a massive budget and hire someone who uses black hat tricks or other techniques which exploit web search engines, then yes you might rank highly but this will never last long term because Google will eventually catch up and your website could drop down the rankings to a page which no one can find..
What Makes An Affordable SEO Brisbane Company?
SEO isn't rocket science, but it is a very complicated web with many factors playing into high SERP rankings. When you work with an Affordable SEO company – in our case Brisbane SEO we have a proven track record which can show large results based on ranking improvements and traffic generation from Google within specific timescales for each campaign. The process includes off-page optimisation and on-page optimisation . You also need more than just good content, you need fresh content that is relevant to your industry customers. Basically if your website doesn't rank well then it's not doing its job!
How Do I Know If The SEO Will Work?
In most cases your website will be receiving traffic and interest straight away. We actually do a free audit for all our new clients to see what needs improving before we start work on the project. This way you'll know exactly what your budget is going towards because these are the steps that need taking to generate search traffic, backlinks (or inbound links), social signals and authority . We always let every client know how long Google takes to index their website pages based on the size of the content – this can take anywhere from 2 hours up to a few months depending on the project or campaign!
How Long Is The SEO Campaign?
Because it can take time for Google to change your rankings, some companies offer monthly packages. This is not advisable because it creates a false sense of success for clients, having to pay month after month for something that may or may not work. SEO campaigns are typically 6-12 months in length and sometimes longer depending on the results you are getting. You actually want to see results way before this time frame .
During The Campaign Can I Get Measured Results?
Yes! Our Brisbane SEO services will tell you how much traffic your website is receiving from Google within 2 weeks of starting any campaign. This will give you an idea of how well the campaign is working and whether or not you want to continue with your website traffic growth strategy.
How Do I Choose An Affordable SEO Agency?
Shop around for an agency in the same way you would do for any other product or service. Check what they have achieved for their clients, ask them detailed questions about your project and find out what results they can guarantee from your budget (this should be included within their proposal!) and how long it will take for Google to see results. Most importantly, check that they are using ethical practices – if they don't explain these to you then don't use them!
What SEO Techniques Should My Small Business Use?
Make sure your search engine agency use ethical and proven techniques. Keyword research should be done before you begin a campaign so that the right words are targeted, otherwise it is just a waste of money. The keywords chosen must be relevant to your industry and ideally related to your products or services.
There should also be quality content on every page which includes keywords and descriptions for SEO purposes in Brisbane (unless no human will ever read this content – if this is the case why have you bothered with it?!). Content needs updating regularly to keep customers interested and for Google to know it's fresh/relevant…this comes back to keywords again! If you hire an SEO agency then make sure they 1) ask questions about your business; number of market competitors, services offered and 2) ask you what keywords you would like to increase traffic for!
Content doesn't take long to create but it is the foundation of any quality SEO campaign. Too many companies in Brisbane focus on backlinks too soon and needlessly throw money away trying to gain links from irrelevant websites which only leads to Google penalties. This is something people don't hear about often enough, especially small businesses who think they can throw a few thousand dollars at an agency every month without getting much traffic. This is not how good agencies work – it's all about rankings over time and gaining significant amounts of relevant traffic that keeps customers coming back to your website.
How Do I Know what my Business Needs From SEO?
Get in contact with us first! We can provide a free consultation and then you will know whether you need a full SEO campaign or something less. If your website is already optimized for search engines then you likely only need our seo services for a bit, or just to update a few pages! We often give advice and send people to do the work themselves. Check out our guide on getting into search engine results through the cheapest means possible, doing it yourself! This guide is downloadable from our Brisbane SEO page.
You should make sure your chosen agency has enough time to answer any questions, are willing to meet in person or on the phone as well as guarantee results within a certain timeframe (even if it's just 1% of new traffic). You must also be provided with evidence so that any claims they have made are proven.
The most important thing to ask is how long it will take. It is often forgotten about but your investment will need time before you see any results…usually up to a few months for the first notable increases in traffic. In addition, if you choose an agency which does not use ethical practices then your website could face penalties or even be removed from Google within months!
Is SEO the Right Marketing Strategy For Me?
Search Engine Optimization is a long road, and you need to be sure it's right for your business. This is why we offer ROI estimates first. We will do keyword research for free to determine the best SEO keywords for your small business. This is from Google search console and a number of other tools like Ahrefs. Then we find out how many people would search for relevant keywords to your business and how much you could charge them each month. We will then do an ROI for the next 1 – 5 years of your business, depending on its current size. We com
If you have just started your business then there is no better time than now to start planning out and researching your first steps online. If you already have a website, hire us today so that we can provide advice on what needs fixing/improving and tell you which pages/services are performing well or badly. We can recommend a link building strategy you can do yourself, or we can even input a link building strategy (if you don't know what that is!). We'll guide you through what a white hat seo strategy is, and the most effective SEO methods which won't get you penalized by Google.
If you don't even have a website yet then there are many ways we can help, and the best part is that it's cheap. You could set up your website for as little as $1,500 depending on how much custom work needs to be done! Compare that to an average of about $5,400 for writing/setting up 1 website in Brisbane…that's not too bad at all considering we'll also promote your site once its set up and even write articles for you or any other content marketing strategies you need during the initial boost!
What is Technical SEO?
Technical SEO is part of the digital marketing strategy that comes with SEO. Normally, cheap SEO companies don't offer this by we normally do. Don't worry, it's not as scary as it sounds! Technical SEO includes checking/updating things like duplicate content, missing htaccess redirects, broken links and redirect chains. It is also about fixing any website errors or bugs that might be around your site. All of this will help to boost your rankings in organic results – especially if you have a website with hundreds or thousands of pages!
The average cost for the above services is $900 which includes changing up to 10-15 pages on your website yourself. If you don't know how to do this then get in touch and we can offer some training on those particular tasks if needed!
Ok So What Are Some Of The Tools You SEO Experts Use?
There are many tools we use as SEO experts in Brisbane. These include the "Big 4" tools such as Moz, Ahrefs, MajesticSEO and SEMRush. These help us analyse our clients' backlink profiles (or anyone else's we're analysing too!), your website content, keyword research for any other keywords or terms you may want to rank for and much more!
Most of these are also free when you get started with SEO but I'd advise signing up to a few of them so that you can track your progress over time. The most important thing to do is consider building links…the first step which will take some effort is the planning stage where we can work out what strategy will suit your website best. If you need these kinds of digital marketing services then contact us today!
What is Best Practice in SEO?
An important thing to keep in mind when doing SEO for your website in the first place is that it costs a lot of money. It can cost thousands if you don't know what are doing or aren't an expert SEO but all it takes is hiring one to do it for you! I'm not saying you have to hire us, we're just saying that maybe consider researching how to do this yourself if you knew someone could help guide you through each step of the process.
In summary, best practice means checking/updating and keeping up with all things technical – like fixing broken links or redirect chains – making sure the site structure is good so users don't get lost (through navigational menus) and making relevant content which readers will enjoy. If you haven't already, make sure you have a social media presence. This is really important for cheap cost effective SEO!
Do I Need to do my Own Content Creation?
The quick answer is no but you should be knowledgeable enough to know what a good and bad article is, understand how to format it and have some understanding of whether or not your topic has been covered just so that we don't waste each other's time.
Why? Because if you're asking any SEO expert for help with content creation then I would hope they already knew what the articles or topics should be about. The thing is, if it hasn't been done previously then there won't be any data on Google which will show us what the "most" searched terms are in order to give you a more accurate keyword tool result. This makes it impossible for us to create relevant blog posts or articles unless you tell us what type of keywords we should be targeting first.
If you already have content, a blog for example, then it's also important to know how current your content is. In any kind of cheap SEO campaign, our main goal is to help you rank high in searches which mean making sure that we keep posting (or whatever the equivalent is for your industry) relevant and informative content about top-trending keywords so that people see it when they search on Google.
How Do I Measure ROI?
That depends on what type of business you are running but if you're looking at investing into SEO as part of your digital marketing strategy, make sure you think about building links or traffic from other sources too such as Facebook Ads or doing giveaways through email sign ups. Maybe even get some people to subscribe to your blog?
Whatever you do, don't just focus on ranking for a few new terms and getting more traffic. It's important that you consider making backlinks which will help improve your rankings overall in the long run as this will mean if you invest into SEO today, in four or five years time it'll be worth a lot more! Not only this but think about what you can provide value through because that is really going to help in the long-term development of your business.
Lastly, remember about thinking outside of the box – there are no set rules when it comes to SEO. If there was one thing I could say here then that would probably be it. So don't fall into the trap of thinking you can't afford SEO because I'm pretty sure there are ways to do it that don't cost thousands and still achieve great results!
Can Low Cost SEO Actually Harm Small Businesses?
I'll be honest, compared to what other people offer in terms of SEO these days we definitely do get a lot of clients that aren't sure if they need us or not but then after working with us for a while and asking for our advice at any time (even when it's about something unrelated) they always come back! This part is certainly true.
The thing is, cheap SEO can harm small businesses when you don't know enough about the industry you're going into because it doesn't take just knowing on-page best practice, off-site best practice or technical optimisation to rank well – depending on your business, you also need to understand how Google thinks and why would people search for the things they do so make sure you do your homework or get someone to help you at least. If you don't, you'll no doubt realise why it's cheaper in the long run.
The reason is, often cheap SEO agencies offer cheap 'affordable SEO packages' that rely on outdated methods which can cause you to have a quick boost but will ultimately end up harming your rankings for the long-term. These practices are black hat tactics and include link building through blog comment spam, private blog networks, article directories as well as guest posting on relevant sites with anchor text links. These are all great ways to get short term results but Google frowns upon them and that's why I'd encourage you to look into what they're doing before choosing any SEO agency or deciding that it's worth taking the risk. If not, one day Google may penalise your site even if it doesn't just happen at first.
I'm Unhappy with My SEO package and Search Engine Optimisation Provider, What can I do?
Get and independent audit. Hire a company like Better Marketing Resultss to do a full audit of everything and analyse your site or call into the company, whatever you do, don't go at it alone. Yes there are a lot of companies out there that will be able to help but really take this opportunity to understand what they're doing because if the results aren't what you want then maybe SEO isn't for you?
Don't just assume that either – make sure they can help you achieve those goals! You need to think about why you're working with them too and remember that it's important not to fall into this category I mentioned before where people just choose cheap SEO companies based on price alone without thinking through the skillset needed or whether that agency has the experience in your industry.
So when you engage help to check if the company you have is doing right by you (getting an SEO audit), you'll get a good technical audit into what is being done well and what could be done better. But understand seo is a long game and sometimes you just need to give your company time te get your search engine rankings!
Is Low Cost SEO Worth Doing at all?
If you engage a cheap SEO company, it probably will be worth it in the short term and, yes, they can work for small businesses but I would encourage you to think about whether that company ideally really will help you achieve your goals. This comes back to who they are – what is their experience like? Are they just people with solid technical knowledge or do they have a full range of skills and resources at their disposal? If not then how could they possibly achieve what you want?
It's never too late (even if you feel like it is) so I would suggest giving them some time to show off their abilities but don't settle for less than stellar results. Let them know what's expected of them and if they're struggling then maybe consider looking elsewhere before disappointment sets in. It takes a while to rank well with search engines, so give them time for sure. Again, if you want us to look into your search engines results for your small business, contact us. We can also guide you through looking at affordable seo packages, as well as showing you our search engine optimisation packages for small business.
Summary: Cost Effective SEO For your Business Needs:
When connecting with your potential customers through your website, you need to use the best seo strategies. This will help get you to the first page of Google, ahead of other businesses in this digital age. When you show up in the early search results with white hat SEO techniques, you vastly improve your online marketing strategy and more people will click on your businesses website. It doesn't take much to know the next step from more targeted web site traffic, are more customers.
But in Australia, there are so many 'affordable seo service providers' to choose from. There are also more people starting an SEO company every day. This means search engines are rife with competition and also with dodgy seo packages that might hurt your small business rather than help your standing ins search results. So Businesses need to take care when searching for the right digital marketing strategy and seo package.
A few things to look out for:
If you are small with 2-20 employees, an appropriate seo package might be between $900 – $2000 /mo. But check any of these affordable SEO packages comes with an ROI estimate.
If you are in Australia (you are), align with a local SEO package agency that you can meet with face to face to work on an SEO strategy. That is what we do with clients, and it helps us integrate with their different digital marketing plans as well, for an effective digital presence and SEO strategy in Australia.
Make sure you work hard with your SEO packages provider to target the right customers with the right, high quality keywords. Nothing worse than wasting your cash on low cost, low quality keywords and clients!
Ensure you target Australia – not overseas! You'd think this wouldn't be a mistake that affordable SEO agencies make… but it is..
Look for value and Quality. Where unsure, contact us and we'll check your chosen agency to make sure you get value for money in Australia. We do this regularly for businesses to check their search engine optimisation strategies, and ensure their chosen affordable seo services actually give value for money to your website.
Be careful! When playing in the field of looking for affordable anything (affordable SEO provider, affordable mechanic, dentist, doctor, etc – remember that while quality doesn't always depend on price – it can be a good indicator. So when you aren't paying very much you need to be on your toes!)
Contact Better Marketing Results today if your want to talk about affordable SEO packages for small business in Australia. We'll be pleased to meet with you and help you on your way!
Get a free first consultation today by calling us on 0407 600 838 or emailing Tom@bettermarketingresults.com.au
Cheers,
Tom
Director Better Marketing Results Pty Ltd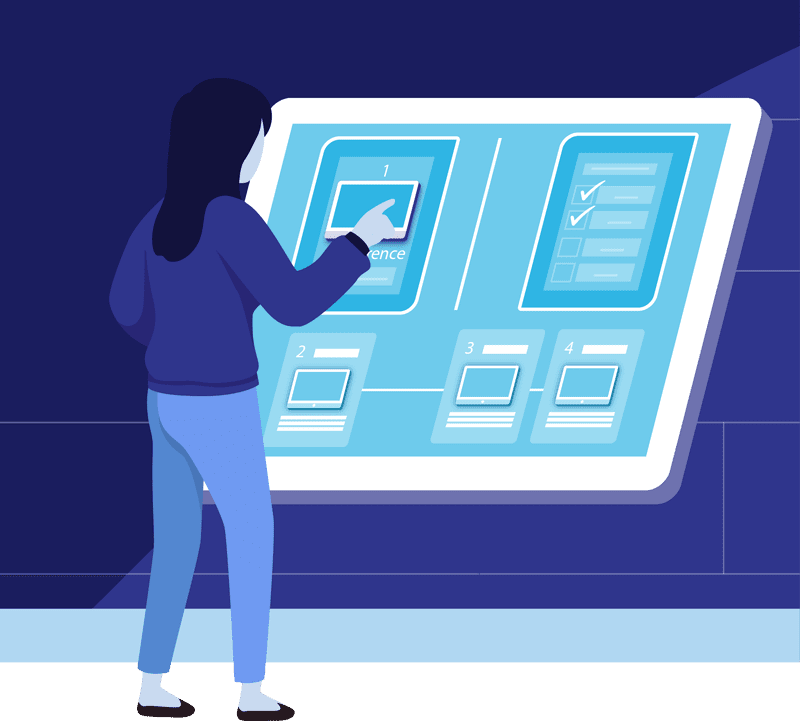 Check out our Pricing and Testimonials Page
Interested in our services? Click below to see our fully transparent pricing, and contact us for information on the specific Marketing Plan we put in place for firms.
Get in touch to find out more about our services using the form to the right